Project Manager: Daniel Eriksson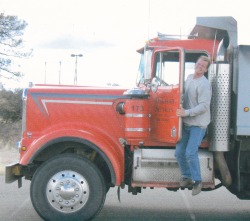 Daniel is a KA Dual Engineering and licensed excavation contractor with over 18 years of experience in the industry. In addition to being the Project Manager for B|E Designer Homes, he owns and operates Eriksson Services ROC 182158. Daniel started his career working on commercial projects in California and moved to the Prescott area in 1994 when he was hired on by W & W Contracting. In 2003, Daniel started his business Eriksson Services.
Dan has worked in the Quad City area, Sedona, Flagstaff, Williams, Mayer and Black Canyon City. He's worked on commercial projects such as the Prescott Gateway Mall, Frontier Plaza, Grand Canyon National Park and Bradshaw Mountain High. Daniel's residential experience can be found in such communities as American Ranch, Talking Rock Ranch, Forest Trails, The Heritage, Southview, Hassayampa, The Ranch at Prescott, Prescott Lakes, Inscription Canyon and Granite Dells.
---
Managing Member: Janet Bussell-Eriksson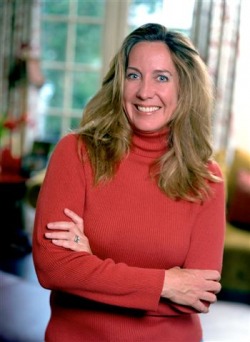 Janet is a Professional Interior Designer and licensed Residential General Contractor ROC 233985 with over 18 years of experience in the design/build trade. Janet started her career in South Florida after graduating at the top of her class from The Art Institute of Fort Lauderdale with a Bachelor's Degree in Interior Design. Her projects have been featured in Architectural Digest, Florida Architecture, Florida Design, LA Homes & Decor and Trends Magazine to name a few. She's even been featured on a few episodes of HGTV's Designer's Challenge. Her talent and creativity for noteworthy designs can also be found in hardcover books such as Conde' Nast's "Hollywood at Home" as well as "The Best of Florida Design".
Janet's experience in high end luxury design and building gives her the expertise as one of Central Arizona's most discerning and detailed residential contractors. Prior to moving to Prescott in 2006, her interior design firm, Bussell Interiors was based in Los Angeles however it performed jobs nationwide. Janet also owned and operated a construction firm known as Artemis Design & Development, Inc. #772997 in California. Janet was just nominated and now sits on the Board of an Architectural Review Committee for a local Prescott community.
---
Designer Homes & Renovation, LLC. ROC 233985 and ROC 279271