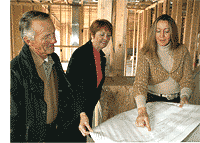 Why Choose an Interior Designer
(Yavapai, 2/2006) So you've finally decided to renovate your home. Or maybe it's time to build your dream house. You either have a vague idea or a clear understanding of what you want and hope to accomplish. If either of these descriptions sounds like you, the next step is to select an interior designer to assist you.

---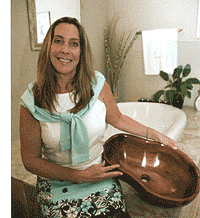 Here's What's New For Kitchens and Baths
(Yavapai, 9/2006) Every May, manufacturers associated with the kitchen and bath industry converge to showcase their new and improved products. This yearly exposition is known as K/BIS and attendees visit thousands of exhibits and booths within the span of three to four days. Here's what caught my eye this year as well as links to manufacturers so you can do a little viewing and judging on your own...

---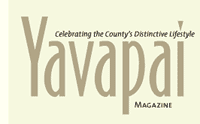 Meet Our Interior Design Experts

Janet Bussell - Bussell Interiors. Not long after Janet Bussell earned her bachelor's degree in interior design at the Art Institute of Fort Lauderdale, where she graduated with honors, she found herself working at the home of the late fashion designer Gianni Versace. It was her first assignment, but a pivotal one. Later, she worked on two homes for singer Cher - one in South Beach and one in Malibu. "I've learned in my 14 years of experience in interior design that planning , preparation and organization are essential to a project running smoothly," she said. According to Bussell, the projects that are dear to her heart are those that challenge her to be cost-conscious while still being creative.