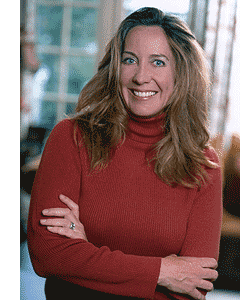 A professional interior designer specializing in interior space planning and architecture, Janet's designs have been featured in Architectural Digest, Metropolitan Home, Florida Design, Florida Architecture,Vogue and Veranda Magazine. Receiving her Bachelors Degree in Interior Design from the Art Institute of Fort Lauderdale in 1992, Janet graduated with design honors and the highest academic achievement.
Upon graduation, Janet's destiny was realized when she was selected by renowned Palm Beach Designer, Terry Scott to assist on the highly acclaimed Gianni Versace residence in South Beach. She worked directly with Scott until his tragic death in May 1993. The Versace organization then retained Janet as the "In House" Designer. Janet worked directly with Gianni Versace for two and a half years designing stone and mosaic floor patterns, cabinetry/millwork, stained glass and ceiling details which became an integral part of the incredible estate.
Upon completion of the Versace project, Janet was hired by Tutt Renovation & Development, Inc. With Tutt, she designed several high profile multi-million dollar residential projects on exclusive La Gorce Island and on Star Island, Miami Beach. Subsequently Tutt and Janet became partners in a construction management firm;Tutt Property Services, Inc. and a year later they established a design firm; Tutt Design Group, Inc.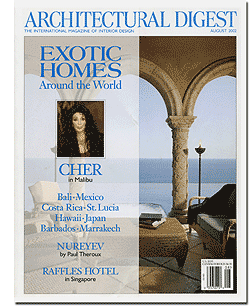 While Vice-President of Tutt Design Group, Inc., Janet worked with Cher assisting with the completion of her Miami Beach home. Cher then retained Janet and Tutt to design another home for her in Tahiti Beach, Florida. Additional projects have included several North Bay area estates, a private estate on the Island of Indian Creek, design of a custom home in Golden Beach; and an "in house" loft development project in Washington D.C.
In 1998, Janet relocated to California to work directly with Cher on the construction and every aspect of the design, material specification, and architectural details of the star's exclusive estate in Malibu. During this time, Janet developed her own signature line of ceramic tiles that are produced and distributed through Janet Bussell, Inc.
In 1999, Janet formed Artemis Design & Development, Inc.with contractor/partner William Strauser, and in 2001 she created Bussell Livingstone Interiors, Inc. with designer/partner Barrie Livingstone.
In July 2004 Janet established Bussell Interiors, and in 2005 in order to keep pace with an ever expanding market, she opened an additional office in Prescott, Arizona. Her dynamic energy and creative intuition is the driving force behind this diverse, distinguished interior design firm.
Bussell Interiors, Inc is a member of the Prescott Chamber of Commerce as well as the U.S Chamber of Commerce
---
Photo: John Ellis